---
Neutral mask
Commedia dell'arte
Larval masks
Objectives :
This course aims to train participants in the techniques of mask theater, by proposing a journey through several types of expressive masks, from popular traditions such as commedia dell'arte or the carnival of Basel.
The course is open to anyone wishing to deepen their knowledge of acting through the physical involvement required by the use of scenic masks.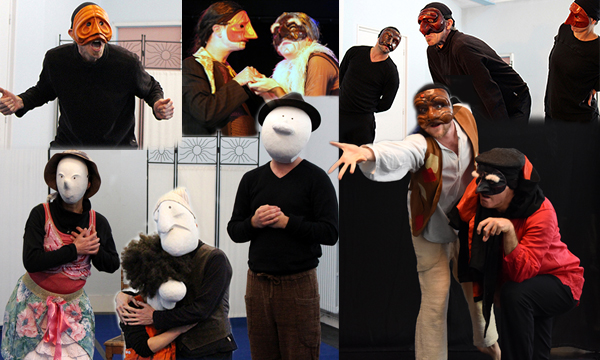 ---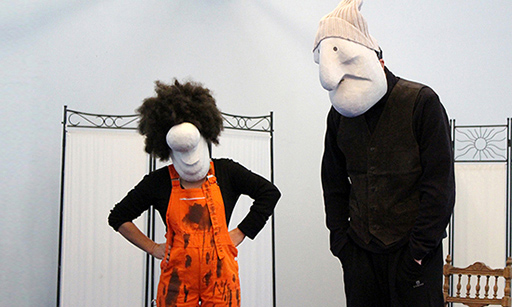 Educational and technical means :
The different languages of the gesture studied during the course will allow to develop the interpretation abilities of each, to understand the archetypal postures conveyed by these theatrical traditions, in order to restore universal behaviors with clarity for the public.
The trainees will approach the neutral mask, the expressive masks of larvas and basilians and the masks of the commedia dell'arte. At the beginning of the course, they will practice exercises and improvisations using neutral masks, to find a correct expression of intentions and feelings, to achieve a high level of availability in the play, both individually and in groups.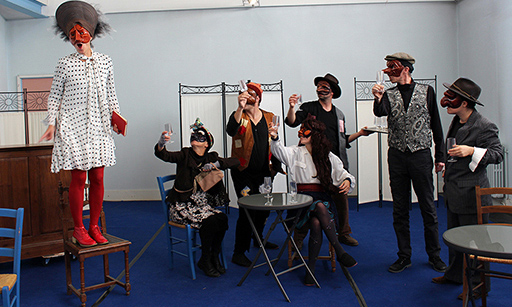 The trainees will then discover the poetic universe of the masks larvaires, a family of full masks from the tradition of carnival of Basel. These will lead the actors to develop a quality of attention, to harmonize the gesture with the intention, to give birth to the character from the shape. These masks covering the entire face, are played without words. They have the singularity to offer actors reduced visibility, to play "blind". This forces the mask wearer to sharpen their listening skills and to develop a particularly sensitive technique.
Then the participants will use the expressive half-masks, more characterized, like those of the commedia dell'arte. They will learn to rely on movement and moments of immobility, as well as to find the voice and body corresponding to each mask. Next training : dates and info
---