---
Masked theater
from carnival to contemporary scenes
Playground of practice and discovery, this workshop will lead participants to explore different registers of masked theater, traditional and contemporary, from popular European customs such as commedia dell'arte or carnival. This workshop is for anyone wishing to discover and practice the techniques of masked and corporal play, increase their stage presence, enrich their range of expression.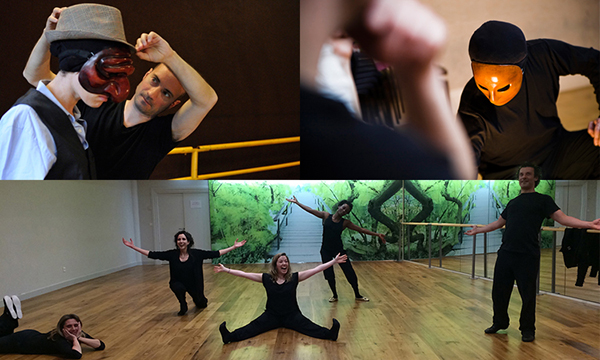 ---
The trainees will learn to move the masked body, to organize their gestures and their scenic movements around the character induced by a mask, associating the gestures and the speech in a coherent and harmonious way. Through group exercises and apprehension of the stage space for its dramatic and symbolic value, they will become aware of body language as a universal means of communication, they will develop their capacity for active listening, acting skills and responsiveness.
Students will discover the archetypes on which masked characters from different cultures are built. They will play improvisations on current themes and they will study strong characters that have marked our modern collective imagination, in order to situate the universal and timeless character of these characters in our time. Through this transposition game, they will re-visit the classic characters of the commedia dell'arte to the prism of their creativity, bringing their own personal imprint.
Throughout the workshop, participants will develop and rehearse scenes with multiple characters. These will be presented during public session.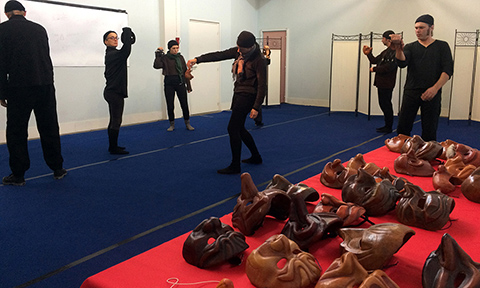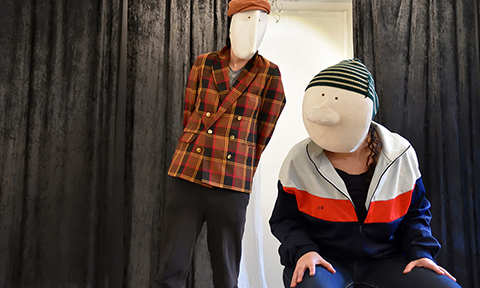 ---