---
Street and Theater Clowns
Grotesque and buffoonery
Objectives :
The purpose of this training is to provide students with bodily techniques that will allow them to develop their interpretation skills, master their gestures, structure their imagination, gain ease in their play and increase their presence on stage.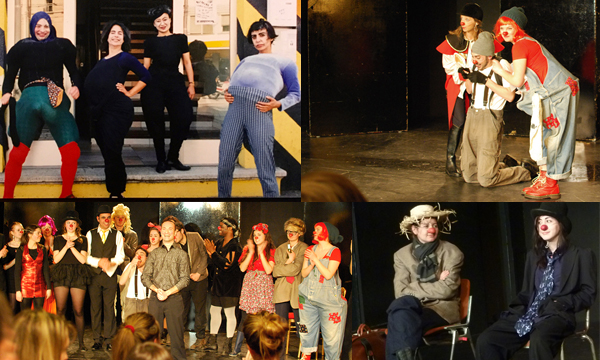 ---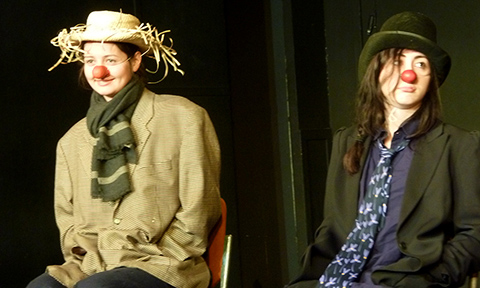 Educational and technical means :
The clown is a naive, spontaneous, sensitive, funny and poetic person who lives in the present moment. He has a special relationship with the public. Clowning has its rules, to express the imagination of the character and share his emotions with the public.
The training leads the participants to discover their own clown, in their relationship with the audience, as well as the clowns between them, in their complicity and their conflicts, their games, their feelings.
Participants will practice several styles of clowns: farce, circus acts, theater clowns. These different registers of clowns will allow participants to situate their own clown, as well as to understand how comic mechanisms work. Through the practice of exercises and improvisations, as well as through theoretical exchanges, trainees will question the evolution of the clown today and its relationship to contemporary society.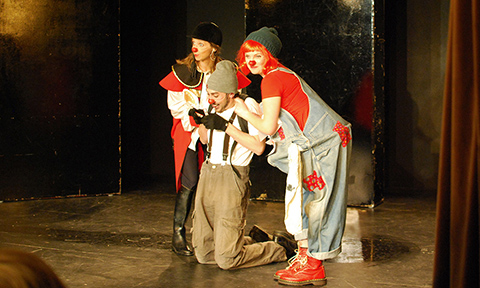 Then after the clown, come the buffoons. These, unlike the clown, impose themselves to the public, control their emotions and manipulate the public with cynicism and benevolence.
Trainees will learn to play communication skills to master the image and message that buffoons project to the audience and the emotions they elicit. They will question the role (social and political) that buffoons adopt to reflect the excesses of our civilization.
Following the course, the participants will deepen their character of clown and buffoon. They will create for each one a costume and a make-up. They will elaborate and repeat clownish, parodic and grotesque performances.
---