---
Characters
and canevas
Objectives :
This course is for anyone wishing to discover the commedia dell'arte, deepen their knowledge of acting with masks, perfect their techniques of acting, through the use of scenic masks and the study of customs that have formed the characters of the Italian comedy.
The commedia dell'arte, a spectacular and popular theatrical genre, is based on a range of easily recognizable types of characters reflecting social relationships throughout the ages. Humor, improvisation, masks and comic mechanisms, are major elements of this art that has permeated our traditions.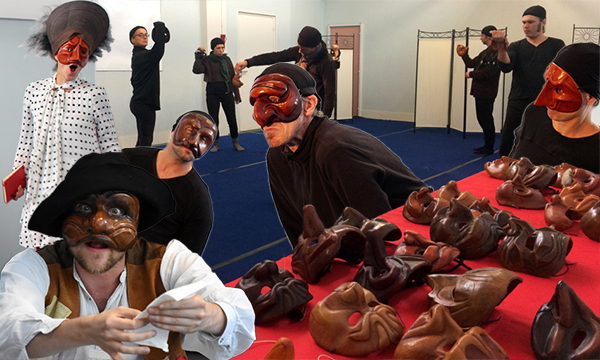 ---
Educational and technical means :
The course revolves around exploring the characters and scenarios of the commedia dell'arte.
At first, participants will learn to move the masked body, to occupy the board and interact with the audience using the rules of the masked play. They will practice amplifying the expression of emotions and intentions paying particular attention to body language. They will draw on different techniques of mime, relying both on movement and on moments of immobility.
Then the trainees will study the characters of the commedia dell'arte : the valets and peasants or zanni (Harlequin, Brighella and Tartaglia ...), the notables (Pantalone, the Doctor), the military (the Captain and his sergeant); as well as other related characters. They will discover the hierarchical relationships between the characters, but also their complicity. They will look for the rhythm, the body attitude and the voice corresponding to each mask.
The exercises and improvisations practiced during the training, both individually and collectively, will allow participants to develop their play and responsiveness. At the end of the course, trainees will develop and rehearse a commedia canvas that they will play in improvisation.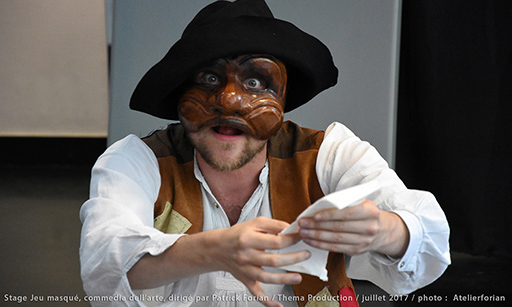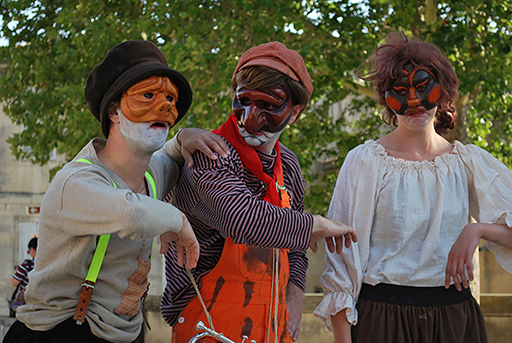 ---
History and topicality
After having disappeared for more than a century, this genre was reinvented in Italy in the last century by researchers and practitioners of the theater, including the Piccolo Teatro and Giorgio Stehler, Jacques Lecoq and the sculptor Amleto Sartori.
Beyond a few iconographic references, it is in the play and the movement, that it is possible to find the symbolic conveyed by the different masks, as well as the attitudes and gestures that correspond to them. The discovery of archetypes (archaic body structures) animating the nature of these characters allows to weave a link between the origin and contemporary resonances of this art.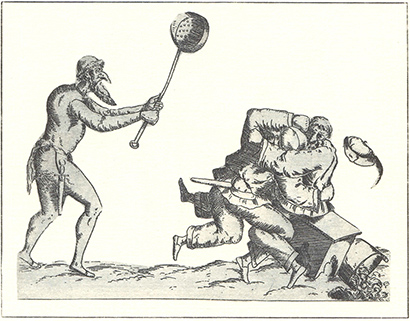 ---
---